Technology
Solder Mask and Milling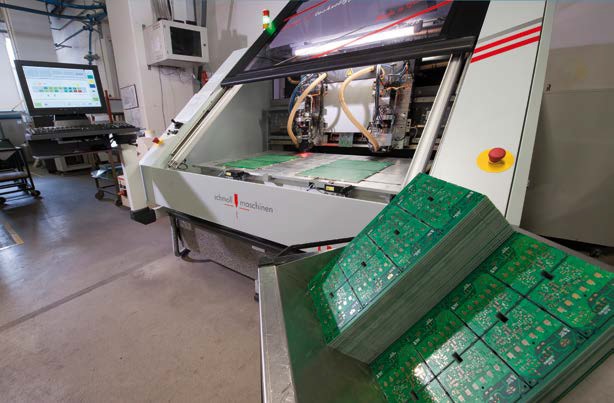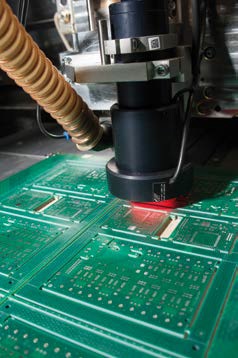 Beside our green solder mask line, a second air spray machine is available to deposit colored solder masks, with three different guns and three separate hydraulic circuits. This equipment allows us to spray colored solder masks (white, black, red, blue, yellow, etc.) without interfering with the normal production (mainly green). Thanks to a recently installed milling machine, it is now possible to mill PCBs with automatic alignment driven by a CCD camera. This way, FIMA guarantees to satisfy the tightest dimensional tolerances. This equipment also makes it possible to carry out Z-axis-controlled counterbores with a still unbeaten precision of +/-10 μm.
Electrical Test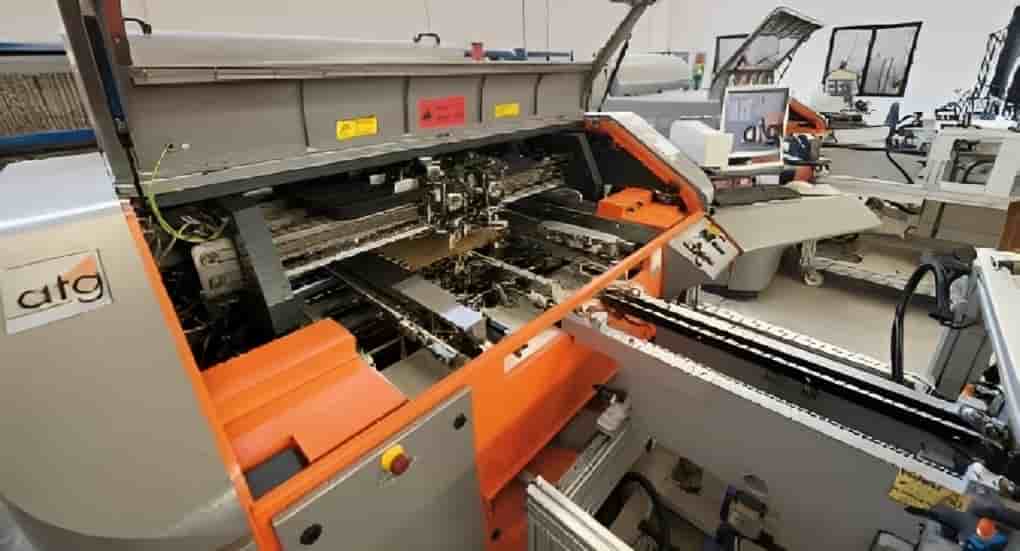 FIMA is equipped with two universal, bed of nails, electrical testers, and two flying probe testers. Therefore, it is possible to electrically test printed circuits under any test parameters required by the customer (in certain cases, up to 500 V). The sorting of the "good" and "bad" PCBs after testing is fully automatic, which totally eliminates human errors. In addition, impedance values can also be measured upon request, and test coupons are available for proof. A measurement report is also provided.
Laser Technology
Laser Drilling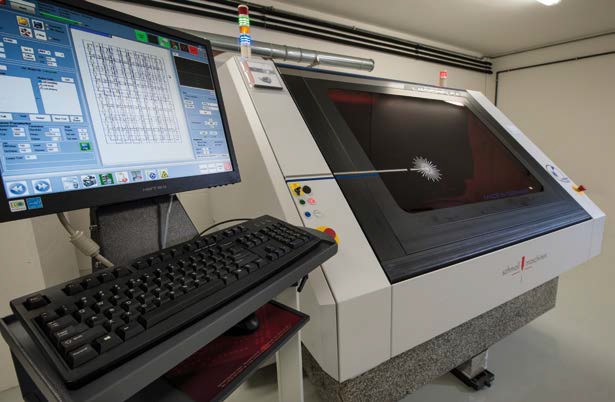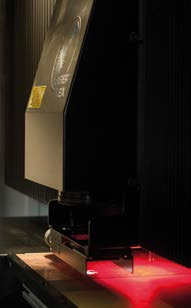 Specialized in HDI boards, FIMA uses a laser drilling machine to drill blind microvias. This equipment allows to overcome the limitations of mechanical Z-controlled drilling: the laser drilling machine drills holes down to 50 μm hole size with an unbeatable accuracy of the hole position and depth. Furthermore, this equipment has given a huge impulse to the production of flex and rigid-flex PCBs, thanks to its extreme ease in running some of the typical processes involved with these type of products.
LDI (Laser Direct Imaging)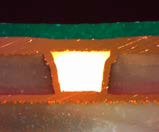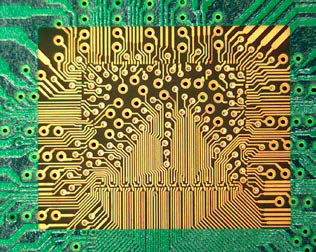 Thanks to our LDI machine, FIMA has abandoned the traditional film technology for imaging and is now producing its printed circuits almost exclusively with Laser Direct Imaging technology. Using this process, FIMA can achieve an unbeatable definition for tracks, down to 25 μm of track width. LDI technology is applied to image inner layers, outer layers, and recently also solder masks. This technology enables FIMA to be much more flexible and to handle priorities efficiently. It is also perfect for all production requirements of a factory specializing in quick turnaround services like FIMA.